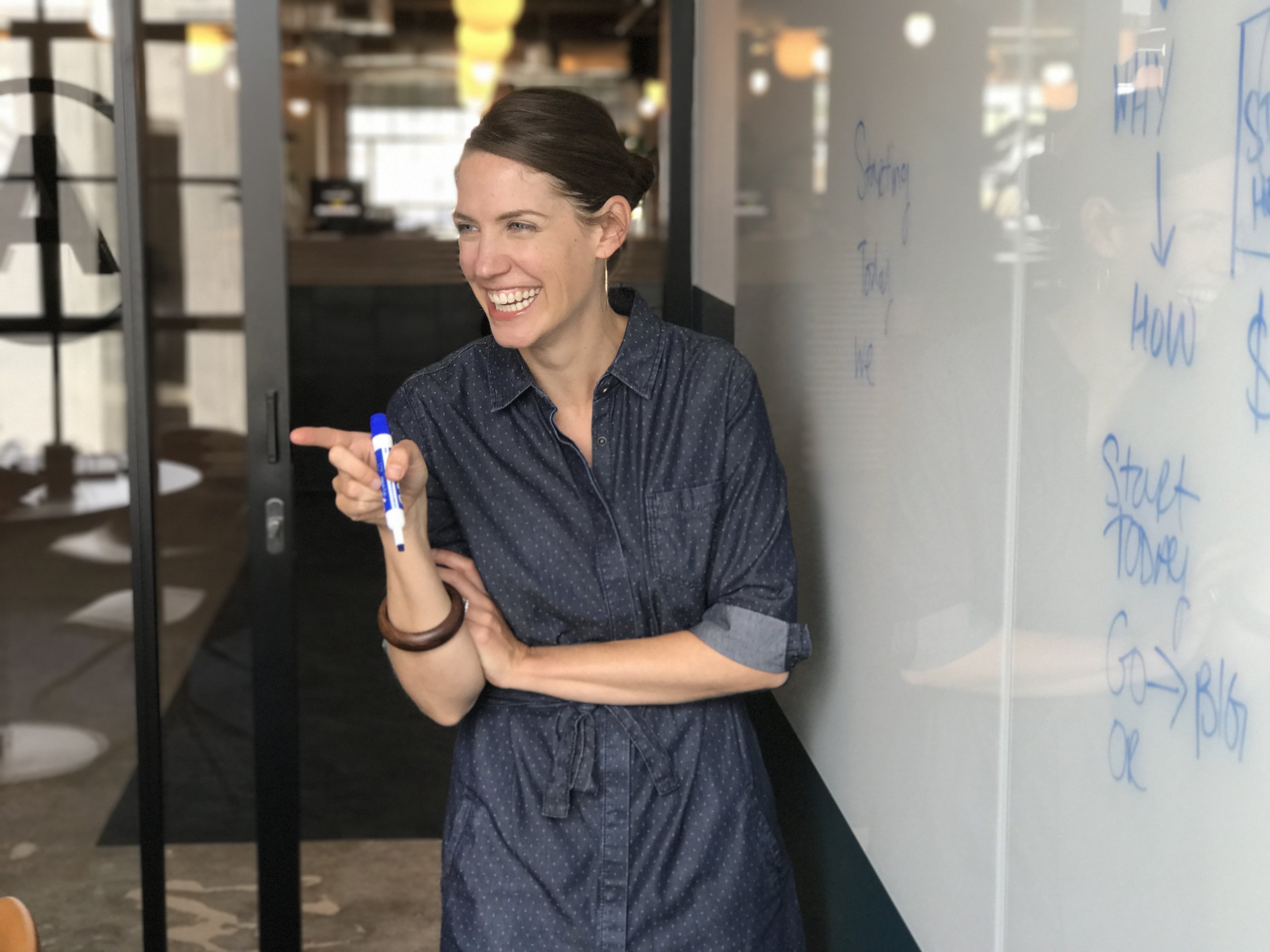 Gain invaluable skills & Be inspired.
Are you planning an event or hosting a panel and looking for someone to come and speak to your audience of creative entrepreneurs? Would you like to put on a workshop or host a class for the makers and creators of your community? I'd love to partner with you and come facilitate or lead an educational event for your creative audiences.
HIRE ME TO RUN A WORKSHOP
Large or small group facilitation.
Can design and develop unique content, or lead using your materials.
Past workshops include: Time Management for Creatives; Marketing & Branding for Makers; Pricing for Profit, and others.
HIRE ME TO SPEAK AT YOUR EVENT
Seasoned public speaker.
Large or small group presentations.
Can develop unique content or present with your deck.
Some of My PAST EVENTS & Workshops
Brooklyn Library - NYC Small Biz Services "Starting a Creative Business"
Etsy Up - "Time Management for Creative Entrepreneurs"
Etsy - "Social Media for the Creative Small Business Owner," "Marketing your Handmade Biz"
Center For Great Neighborhoods - "Make your Creative Business Thrive - 4-Day Workshop"
Cincinnati Art Academy -"Dreaming your Creative Future"
AAFKC Gas Can Conference - "Make Your Creative Side-hustle Thrive"
Freelance Exchange KC - "Time Management for Solopreneurs"
Kansas City Art Institute- "Online Entrepreneur: Selling Your Art Online," "Goal Setting for A Creative Life After College"
Global Entrepreneurship Week KC- "Marketing for Makers & Creators"
Pratt Institute
Long Island University
And others....
TAKE YOUR BUSINESS TO THE NEXT LEVEL.
BOOK A COACHING SESSION TODAY!
DON'T GO IT ALONE! Let's work together
NEVER MISS AN EVENT!
Sign up with your email address to recieve news and updates on future workshops and classes.
Get on my mailing list so we can start to get to know each other and I can send you free things to help your biz grow!