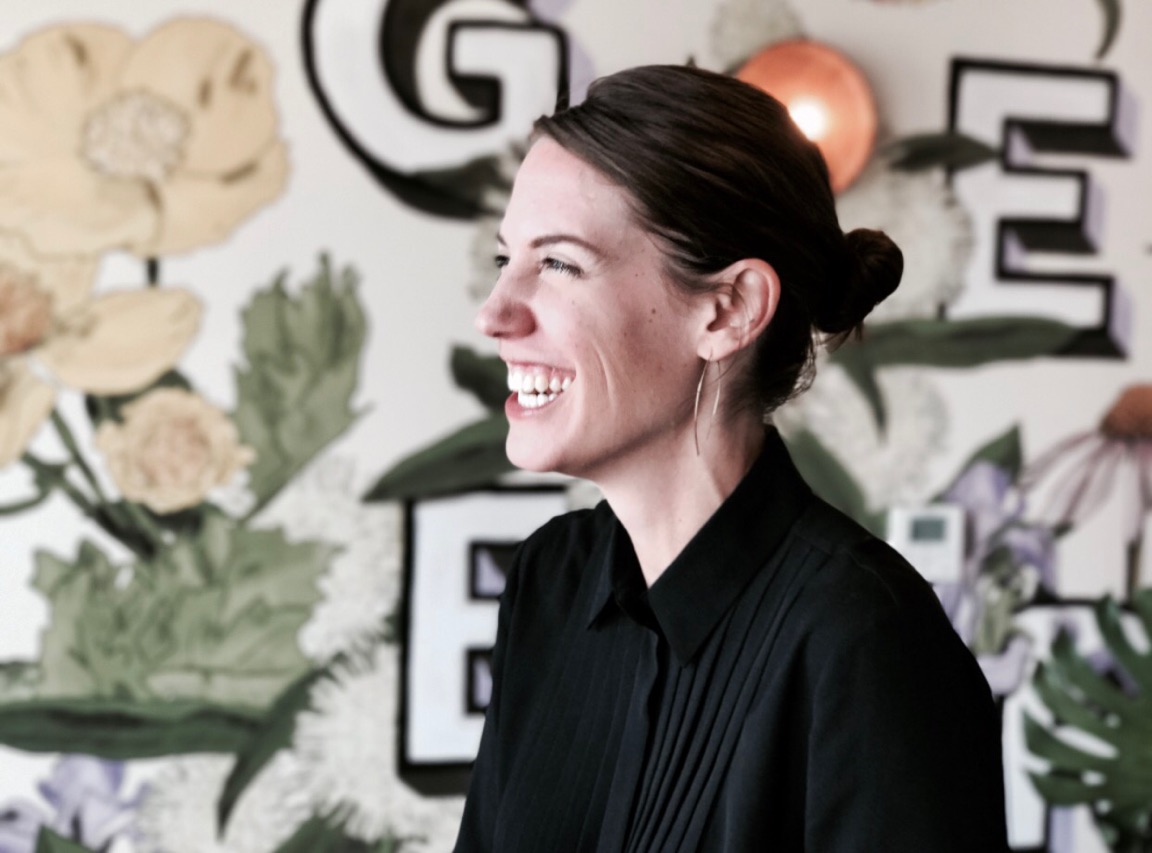 Hi, I'm Ashley! I can't wait to meet you...
I'm so glad you are here! Let me introduce myself!
I'm Ashley Heyburn. I'm a creator, doer, small-biz expert, coach, business owner, lover and supporter of handmade and small batch and an enthusiastic cheerleader of modern makers who start businesses selling the goods they create.
I'm passionate about helping creative entrepreneurs build thriving businesses and driven to develop world-class resources that empower and support creators at every stage of their journey.
I built Makers Megaphone Coaching because I believe our world needs creators now more than ever, and I realize there simply isn't enough impactful resources available -- at an affordable price-point -- to truly help these talented folks start and grow successful businesses.
As a creator and business owner myself, I understand how much work (and guts) it takes to turn a product you've made into a stream of revenue. I know that the fears and roadblocks which hold us back from success are real, but I've also experienced the pride, joy and incomparable sense of accomplishment that comes when dreams are realized and your bank-account grows because of income from a business that you are the boss of. I know building a successful creative business is possible, I've done it, and I've built Makers Megaphone Coaching because I want to help you do it also.
In addition to building my own business, I've spent my career listening, learning and supporting some of the most talented makers of today. I spent time in Brooklyn, NY working in the advertising industry growing brands and designing compelling campaigns. Additionally, I worked at Pratt Institute learning from industrial designers, illustrators, and photographers about how they've used their creativity to launch new products and revitalize industries. I completed a Masters in Arts and Cultural Management, learning the core business skills needed for today's creative entrepreneurs. Most recently I worked at Etsy where I coached and supported hundreds of Etsy's most successful sellers, helping them grow and scale their businesses to well over six-figures a year.
Today, I live with my husband in a home filled with plants in Kansas City, MO, a city that is seeing a major revitalization led in large part by the makers and creators who are using their skills and resourcefulness to open storefronts, develop new products, and make things happen.
I'd love to meet you!
SIGN UP FOR COACHING, OR BOOK A FREE 30 MIN INTRO SESSION TODAY!